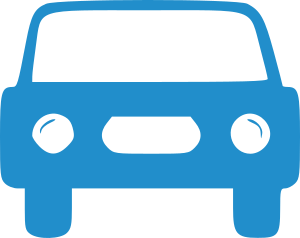 Automotive
Quality Locksmith Service offers comprehensive lock, key, and ignition solutions for cars, trucks, motorcycles, ATVs, and boats.
If you have any automotive problem - from all keys lost and opening locked vehicles, to extraction of broken keys, changing vehicle locks, repairing ignitions, originating keys, computer chip programming, duplicating keys, making proximity/smart fobs for push to start vehicles, flashing/dealer level programming, and programming BCMs, PCMs, and ECMs - we can help you resolve the issue.
We specialize in car key replacement and duplication, transponder key programming, proximity/smart key programming, ignition repair and replacement, lock repair and replacement, and module programming.
We aim for customer satisfaction and employ only insured professional locksmiths.
We provide these services for your automotive needs:
Creating new keys for all keys lost situations
Opening Locked Vehicles
Extracting Broken Keys
Changing Vehicle Locks
Repairing Ignitions
Our Key-making services includes:
Originating Keys
Computer Chip Keys
Programming High Security Keys
Duplicating Keys
Proximity/Smart Fobs
Push to Start
Flashing/Dealer Level Programming
BCM, PCM, and ECM programming (call for further details)
No matter what your automotive key problems, look no further than our trusted and experienced team here at Quality Locksmith Service.
We understand that being locked out of your car or not being able to drive your car can be a frustrating and stressful experience, but our automotive locksmiths are here to make the process as easy and seamless as possible.
Shop Programming or Flashing: If you have a key that needs to be flashed or reprogrammed back into your vehicle, give us a call, and we can program the key back in quickly and easily. We can even help out with vehicles such as Audi, BMW, Volvo, Volkswagen, Jaguar, Mercedes, Rover and other more difficult systems.
Car key replacement: If you have lost your car keys or they have been stolen, we can replace them quickly and efficiently. Our team has the knowledge and expertise to cut and program keys for a wide range of vehicles.
Car key duplication: Need a spare key or remote for your vehicle? We can duplicate your existing keys so that you have a backup in case of an emergency. You can schedule a time to meet our technicians at our shop so you can save money on the trip charge.
Transponder key programming: Many modern vehicles have transponder keys that require programming in order to work. Our team has the equipment and expertise to program transponder keys for various vehicles.
Proximity/Smart Key Programming: Proximity keys are a revolutionary technology that have transformed the way we access and start our vehicles. With proximity keys, also known as keyless entry systems or smart keys, you can unlock, lock, and start your car with just a push of a button or a simple touch. Proximity keys have become a standard feature in most vehicles. This has provided convenience, security, and a touch of luxury. Our locksmiths are fully equipped with the right tools, programmers, and keys to help you in any All-Keys Lost situation or just simply duplicating the key.

Ignition repair and replacement: If your ignition is not working properly or has been damaged, our team can repair or replace it. We can also extract broken keys from the ignition. It saves you money to take care of it before you get stuck on the road and have nowhere to go!
Lock repair and replacement: If your car door locks are not working properly or have been damaged, our team can repair or replace them to ensure that your vehicle is secure.
Module Programming: Contact us today to send in your module, and we can program in a key and send the module back.
Quality Locksmith Service prioritizes customer satisfaction and will go above and beyond to ensure that you are happy with our services. Our locksmiths are insured so you can trust that you are in good hands.
Contact us today for all your automotive locksmith needs.