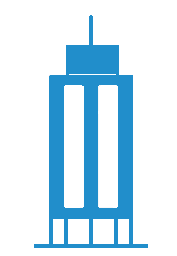 Commercial
Look no further for commercial door hardware solutions—Quality Locksmith is here to help.
We specialize in high security hardware, including active shooter/lockdown hardware, access control and biometric hardware, door closers, continuous hinges, latch guards, standard and electronic locks, and more. And don't forget that we also rekey, service, repair, and troubleshoot all kinds of locks.
We understand the importance of having the right security solutions for businesses, schools, and churches, and we are ready to provide you with a free quote. Our team of experienced locksmiths is dedicated to finding the perfect product for your needs while ensuring that all applicable regulations, such as the Americans with Disabilities Act (ADA) and fire codes, are met for the best performance.
Here are some important factors to consider when selecting commercial door hardware:
Durability: Commercial door hardware must be durable and able to withstand heavy use, harsh weather conditions, and unwanted potential tampering. High-quality hardware made of sturdy materials are recommended for commercial settings.
Functionality: Commercial door hardware must be designed to perform specific functions like controlling access, providing privacy, or facilitating ease of use. Examples of commercial door hardware include door closers, panic bars, exit devices, and access control systems.
Compliance: Commercial door hardware must meet various building codes and regulations such as fire codes and the Americans with Disabilities Act (ADA). It is crucial to ensure that your hardware complies with all relevant regulations in your state to avoid potential fines and legal liabilities.
Brand and Quality: Choosing a reputable brand and high-quality hardware is critical for long-term reliability and performance. At Quality Locksmith, we work with top-quality manufacturers to provide the best hardware solutions for our clients.
At our company, we offer a wide range of commercial door hardware services, including installation, repair, and maintenance. Our team of experienced locksmiths can help you select the right hardware for your specific needs and ensure that it is installed and functioning correctly.
Contact us today to learn more about our commercial door hardware services or to schedule an appointment with one of our expert locksmiths.